The Top 3 Ways To Avoid Being Denied Your Mortgage
The Top 3 Ways To Avoid Being Denied Your Mortgage
One lovely morning, you found the house of your dreams.. Your deepest desire is to finally own a home with such beauty & elegance that resembles you… A home that you can say defines you..
So you initiated an offer to the listing agent but oh my! You can't pay it in full! After all, a home with such beauty isn't cheap. You know you have to shell out a huge amount to finally be the homeowner.
Now, your only option is to apply for a mortgage. In all seriousness, not many can afford to purchase a property in full cash. This is the reason we have mortgage lending companies.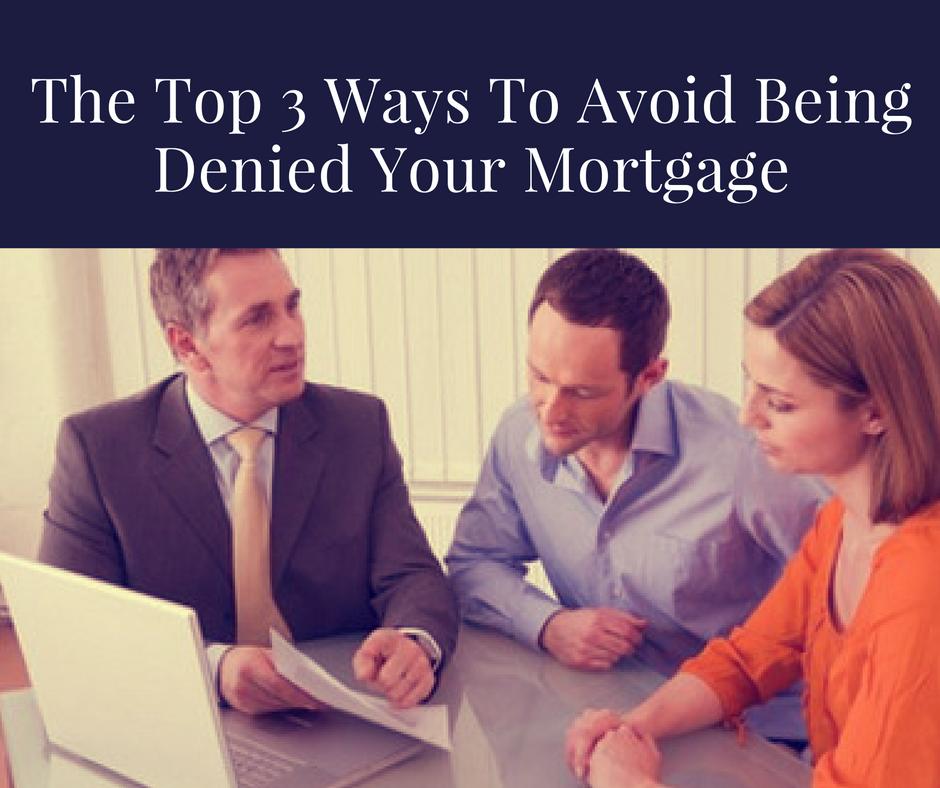 In my observation, most lending companies have been lenient with loan requirements recently. Those who typically wouldn't be able to afford purchasing a home are now able to through the help of a lenient mortgage.
In real estate, they now require less than 20% down payment. Some even offer Rent-to-own payment scheme. These options truly made property purchasing more attainable for low to medium income earners.
There is a big BUT though… The lending companies may be forgiving now BUT they still have common standards for all loan applicants to meet. I'll explain to you what these are below.
SOURCE OF INCOME
When availing a mortgage, it is mandatory to pay for the down payment. Typically for conventional loans the amount ranges from 10% to 20% of the purchase price.
But bottom line is you need to show that you are capable to purchase the property you oh so desire by proving that you do have the CASH in your bank account to pay for it.
What better way to prove your purchasing power by having a consistent source of income? Quite often lenders require applicants to be working with the same company for at least 2 years.
DEBT TO INCOME RATIO OF 36%
This is one of the key factors mortgage companies analyze. It basically states that all of your monthly debt payments should only be 36% of your income.
It includes your credit card debt, car loans, and any other monthly payment obligations you may have.
We know this maybe difficult to achieve. As such, you have to give yourself time to pay off some of your debts to qualify for a mortgage loan.
GOOD CREDIT STANDING
This is link to Debt to Income Ratio. If you have debts, you need to ensure that these are paid on time & in full. Else, late payments or bouncing cheques will tremendously affect your credit standing.
Most financial institutions do not approve loan applicants with bad credit standing.
These are typically what financial institutions or mortgage companies look for before awarding a loan to any borrower. But there are those financial companies that may look the other way when it comes to your credit standing & debt to income ratio. You can still avail a mortgage or a loan but they may require steep interest rates. This is not recommended for first time homebuyers but up to you. Just remember you are paying more to the interest than the actual purchase price of the property. So analyze carefully before making that decision.
It is always better to keep a good credit standing by staying away from unnecessary debt.
If you are looking into buying a home, we can help you not just with finding the right home BUT also with your mortgage!
Contact us now!
Author:
Chris Dudley
Phone:
202-297-3047
Dated:
September 9th 2016
Views:
5,479
About Chris: People don't talk about it a lot, but finding the right real estate agent can be the difference betw...